Premium Playstation Repairs
PS3, PS4 and PS5 Repairs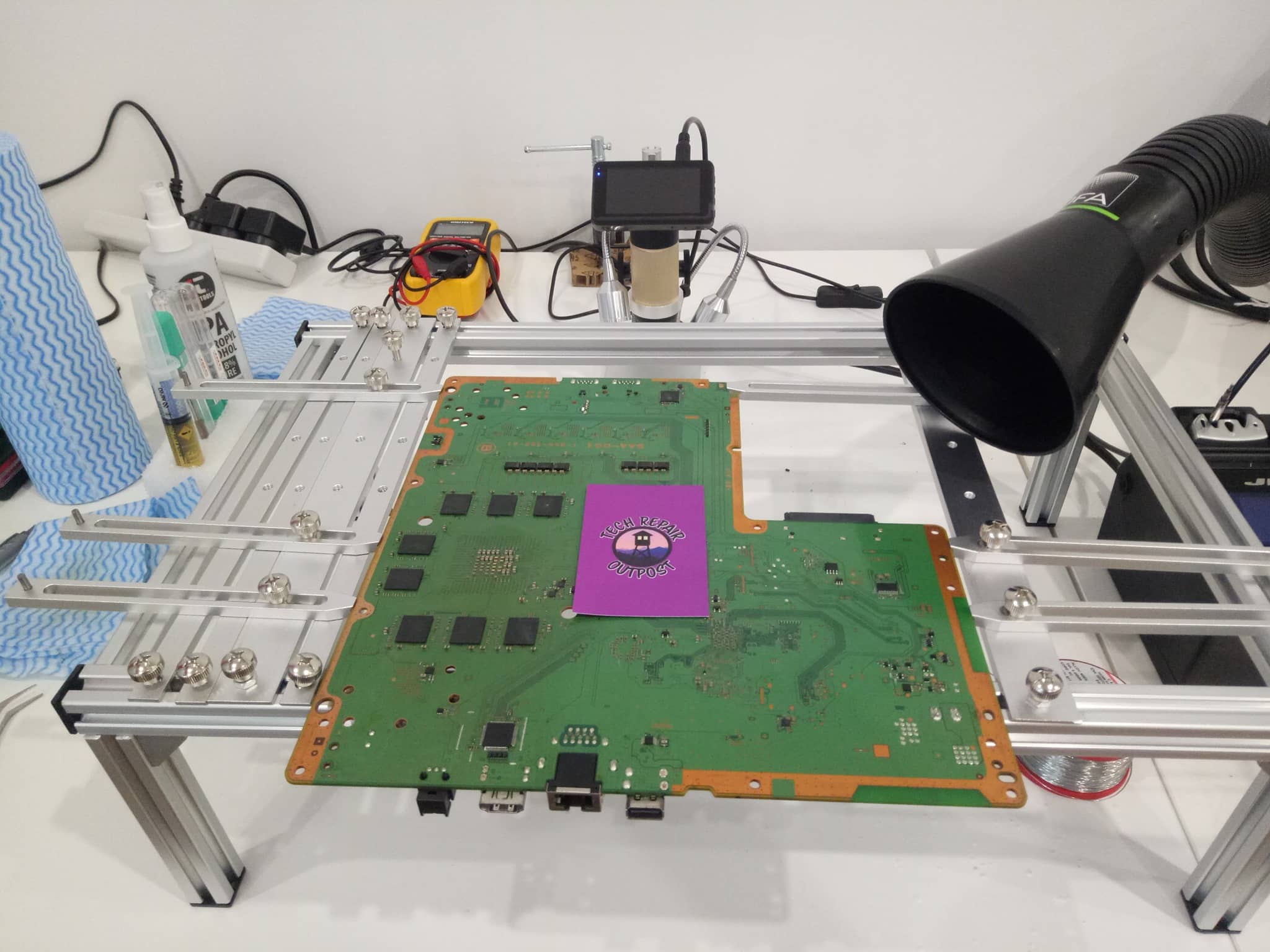 Playstation 5
The PS5 has just come out. Its release date was 15/11/2020.
Tech Repair Outpost is trying to keep ahead of the times and is diligently keeping track of all online records of PS5 issues. Tech Repair Outpost has successfully repaired an HDMI port of the PS5 and can easily fix HDMI in a matter of hours.
Some other repairs will be fixable such as:
- Disk Drive issues
- Overheating
- Liquid Spill
- Corrosion
- Wifi or Controller Sync
Don't stress about your console's safety. You will have a 1-year warranty on any repairs done.
PS4, PS4 Slim, and PS4 Pro
The PlayStation series is riddled with BLOD, Drive Issues, and Power loss. These can all be fixed, the motherboard on these models are very easy to fix using Soldering Stations. The Drives themselves are repairable and dependable. Intermittent Issues such as Long Term Power loss and HDMI Flickering are also easy to diagnose once the Motherboard is out.
Console Repair Specialist
From knowing error codes on consoles, to listening to the disk drive to tell whats is wrong. Consoles are my speciality, the way a PlayStaion turns on, the light should blink a certain number of times, just a couple extra blue blinks means the hard drive is on its way out and will need to be replaced soon, and that will be causing your game read errors. So you will come in saying there is a problem with it reading games, and I will know your drive is fine, You just need a new hard drive, I can move all your save data onto a new hard drive. Then you can pick up your console and get back to gaming.
There isn't many options for console repair here in Brisbane and the service you get can be very slow and uncertain. I will give you and exact quote in 30 minutes, and most issues will be repaired in that time as well. All console repairs come with a 1-year warranty.
Motherboard Repair
Tech Repair Outpost has all the tools to repair motherboard issues, whether it is corrosion or torn ports.
Hot air station reflow/remove BGA arrangement chips and the like.
Soldering iron with a variety of tips correctly solder components to the board.
A microscope for the tiny jobs.
An infrared camera to diagnose faults on the board.
Multimeter for diagnosis.
An array of specialty screwdrivers to get past the tamper screws.